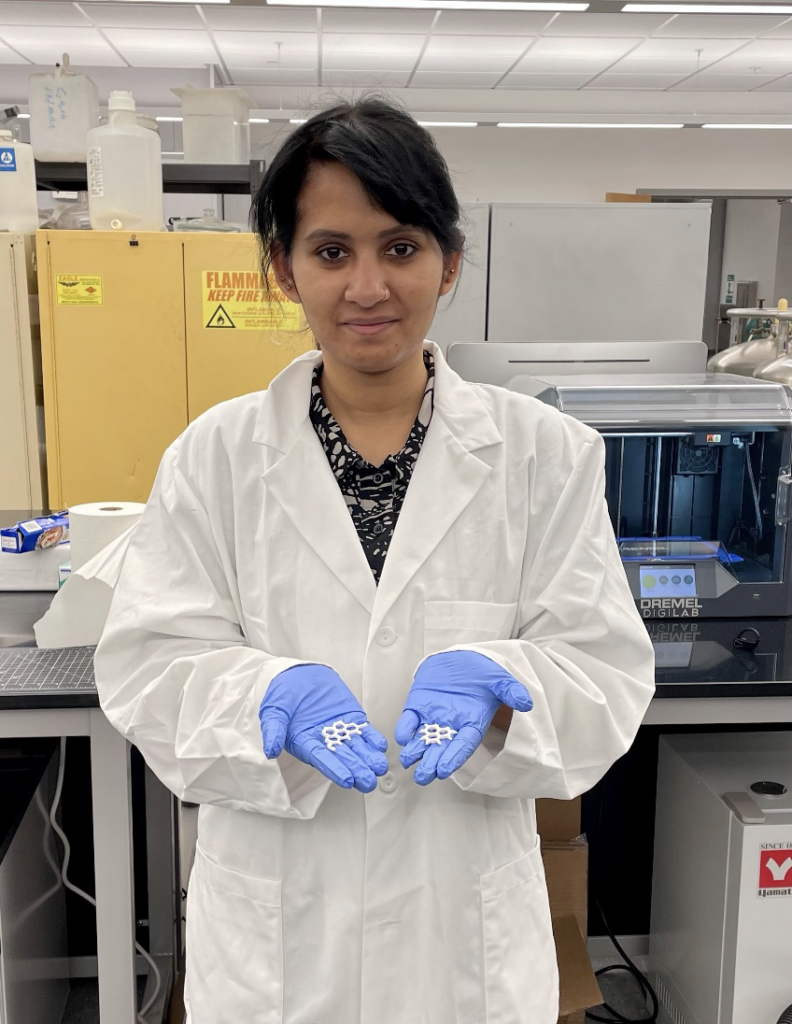 The scientific vision of LAMDA is to build the design framework for new complex concentrated alloys (CCAs) and thermoset shape memory polymers (TSMPs) for AM with desired performance and structural integrity (reliability and durability).
To realize this vision, a common ML-guided approach will be employed to navigate extended compositional spaces towards the design goals and, in the process, generate new fundamental insights into composition-processing-structure-properties relationships in these two classes of AM materials.
Tightly integrated with science are strategic broader impact initiatives to enhance STEM education in the jurisdiction through new courses and course modules, an industry supported technology demonstration testbed, programs to engage students in research at national labs and industries, and multiple statewide initiatives to ensure the development of a skilled and diverse workforce.
The LAMDA research program is anchored by two Science Drivers:
Complex Concentrated Alloys (CCAs) with balanced mechanical performance (SD-1)
AM-compatible Thermoset Shape Memory Polymers (TSMPs) with enhanced service life (SD-2)
The goals of the Science Drivers are to design CCAs and TSMPs that meet multi-criteria target specifications. The SDs are supported by three Science Enablers (SEs):
AM Process Monitoring (SE-1)
Multiscale Mechanical Testing and Simulations (SE-2)
Multiscale Structural Characterization (SE-3)
All research components—experimentation, modeling, computation/simulation—are empowered by machine learning. Detailed data from AM-process monitoring, structural characterization across length scales, and multiscale mechanical property measurements will provide the foundations for an ML-guided framework for AM materials design and structural integrity assessment, positioning the jurisdiction for sustainable excellence in AM materials research and education.