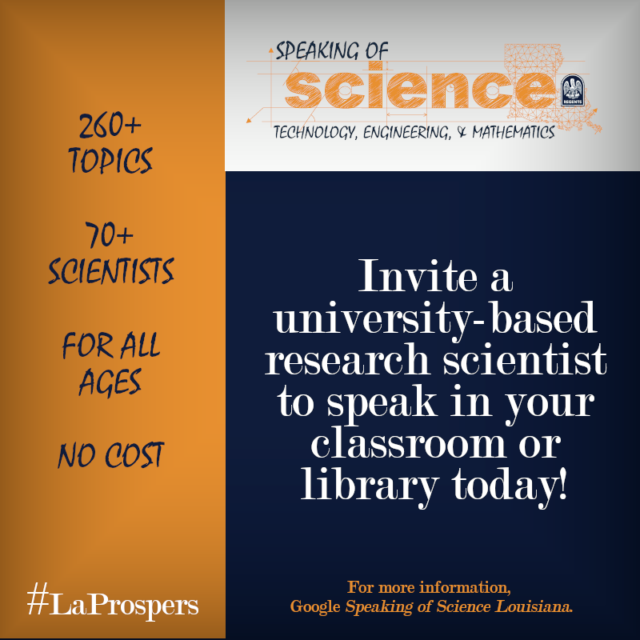 Speaking of Science
Statewide STEM Speakers' Bureau
New! Zoom with a Scientist!
The Speaking of Science (SoS) program provides students in every type of school—urban and rural, poor and rich, public and private—exposure to the best researchers in Louisiana. The purpose is to increase public awareness of exciting research and development in Louisiana, spark the interest of students in STEM professions and showcase the excellence of Louisiana's leading faculty and professionals.
Speakers are available free of charge to speak to students, educators, and parents throughout Louisiana on a variety of topics in science, technology, engineering, and mathematics.
Several LAMDA researchers are available to speak to your school through this program!